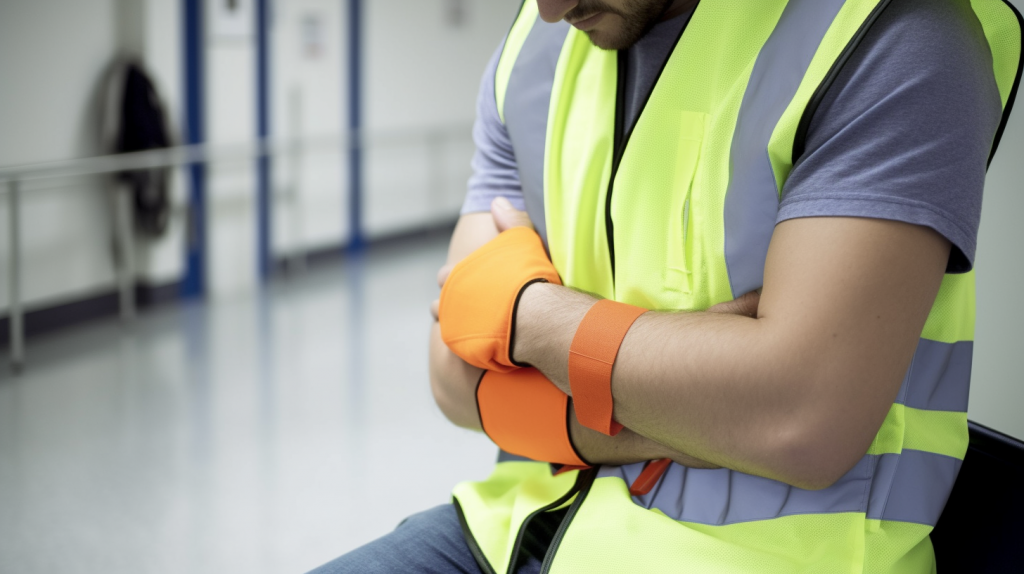 The top 5 types of accidents in a WAREHOUSE/LIGHT INDUSTRIAL environment:
Slips, trips, and falls: These accidents are common in warehouses and light industrial environments due to various factors such as wet or slippery surfaces, uneven flooring, cluttered walkways, and poorly lit areas. Workers may slip on spills, trip over cords or objects, or fall from elevated surfaces. Proper housekeeping, regular maintenance, and adequate lighting can help reduce the risk of these accidents.
Forklift accidents: Forklifts are essential equipment in warehouses, but they can also be a source of accidents if not operated safely. Accidents can include collisions with pedestrians or other vehicles, tip-overs due to improper loading, or falls from forklifts during lifting operations. Proper training, adherence to safety guidelines, and regular maintenance of forklifts can help minimize the risk of accidents.
Falling objects: In a warehouse or light industrial environment, items stored on shelves, pallet racks, or mezzanines may fall and cause injury to workers. This can occur due to improper stacking, overloading, or structural failures. To prevent these accidents, ensure that storage systems are designed to handle the weight and size of stored items, and train workers in safe material handling practices.
Manual handling and lifting injuries: Workers in warehouses and light industrial environments often need to lift, carry, or move heavy items, which can lead to musculoskeletal injuries such as strains, sprains, or herniated discs. These injuries can result from improper lifting techniques, overexertion, or repetitive motions. Providing training on safe lifting techniques, using mechanical aids, and promoting ergonomics can help reduce the risk of manual handling injuries.
Caught-in/between accidents: These accidents occur when workers get caught, crushed, or pinched between equipment, objects, or structures. Examples include getting caught in machinery, crushed between a forklift and a wall, or pinched by moving parts of equipment. To prevent these accidents, workers should be trained to recognize and avoid hazards, machinery should be properly guarded, and safety procedures should be followed when working around moving equipment or vehicles.
The top 5 types of accidents in an OFFICE/CLERICAL environment:
Slips, trips, and falls: Similar to warehouse environments, office spaces also experience slips, trips, and falls. These accidents can occur due to wet floors, cluttered walkways, loose carpeting, or tangled cords. To prevent these incidents, maintain a clean and organized workspace, ensure proper lighting, and address potential hazards promptly.
Ergonomic injuries: Office workers often spend long hours sitting at their desks and using computers, which can lead to musculoskeletal disorders such as carpal tunnel syndrome, tendonitis, and lower back pain. To minimize these injuries, provide adjustable chairs and workstations, encourage regular breaks and stretching exercises, and promote proper posture.
Struck-by or falling object accidents: In an office setting, workers can be injured by objects falling from shelves or cabinets, or by accidentally bumping into furniture or equipment. To reduce the risk of these accidents, secure objects on shelves, use caution when opening overhead cabinets, and maintain clear pathways free of obstacles.
Overexertion and manual handling injuries: Office workers may experience overexertion and manual handling injuries when lifting heavy objects like boxes of files, office supplies, or equipment. To prevent these injuries, train employees on proper lifting techniques, use carts or other equipment for transporting heavy items, and store heavier objects at waist level to minimize bending and reaching.
Electrical and fire hazards: Electrical accidents can occur in office environments due to overloaded outlets, damaged cords, or improper use of electrical equipment. Fire hazards can result from faulty wiring, overloaded circuits, or the improper storage of flammable materials. To mitigate these risks, ensure electrical systems and equipment are well-maintained and inspected regularly, practice good housekeeping, and establish and enforce safety protocols for handling electrical devices and flammable materials.
—–
Disclaimer: The information presented in this article is intended for informational purposes only. RiskProducts.com is not a law firm, and no attorneys were employed or consulted in the compilation of the information contained herein. It is highly recommended that users consult with an attorney or Certified Safety Professional (CSP) before making any policy decisions based, in part or in whole, on the information contained in this article. All safety training and programs must be conducted in compliance with applicable state and federal laws. Ensuring compliance is the sole responsibility of the user of this information and the entity they represent.